People Are Sharing The Worst Things That Happened To Them As Bridesmaids
"Brides, don't ask someone to be in your wedding if you really just want them to fit in with what they feel is your vision."
Here are some worst things that happen to people as bridesmaids.
1."I was asked to be a bridesmaid in a wedding. Things were going well until I found out that my friends had bought bridesmaid dresses without telling me. I wanted to know why, and one of them said that the bride "didn't think I would be pretty enough in the pictures" and another said that she wanted to have good pictures but she would love it if you were the guestbook girl." wow
"Now I am not friends with that bride and the other mutual friends anymore." — whitknee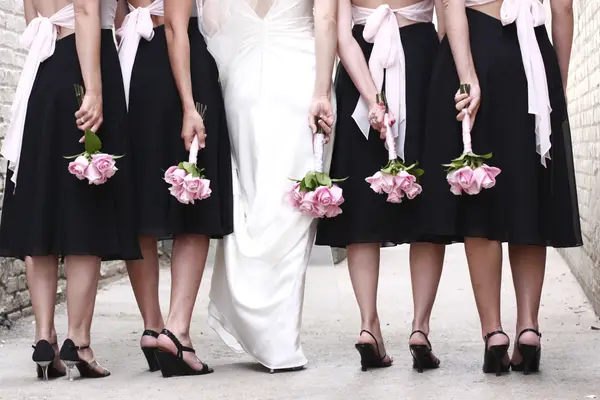 2."I was a bridesmaid at my brother's wedding. During that time, I had cancer and was in the middle of chemotherapy and extremely sick, which left me feeling exhausted constantly. Things didn't get any better that week either, as I overslept the morning of the rehearsal and arrived a full 10 minutes late. In fact at one point after they had taken photos of us, I took a nap in the church nursery because I physically just could no longer stand up anymore. But the most upsetting thing of all though is how my brother came in and woke me up during my brief nap telling me that 'I was embarrassing' him by being so unorganized."
"My Husband and three kids were also in the wedding. Of course, we are not close."— lemonhoneydew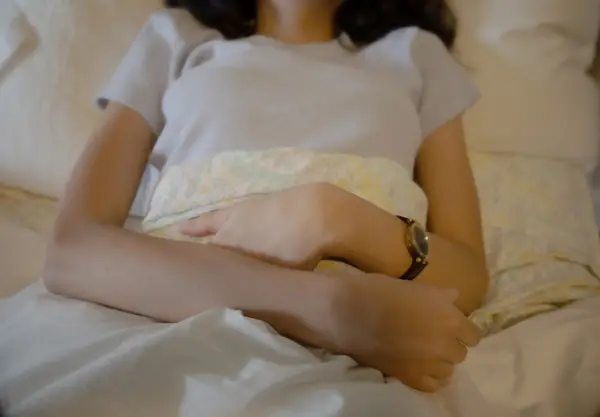 3. "I was a bridesmaid for my ex- sister's wedding, where there was no budget. She was in Academy at the time, so her mom and I did a lot of the research and prep work on our own to cover all bases while she was away learning. When she came home, the only bridesmaid was me who went with her to all her appointments, fittings, shopping and everything in between. while the maid of honor was pregnant and unable to really attend any of it..A month before the wedding, She held a barbeque for family and friends. My ex cheated on me, but I still wanted to be part of his sister's special day so I went to the event- where she told me nobody wanted me in it.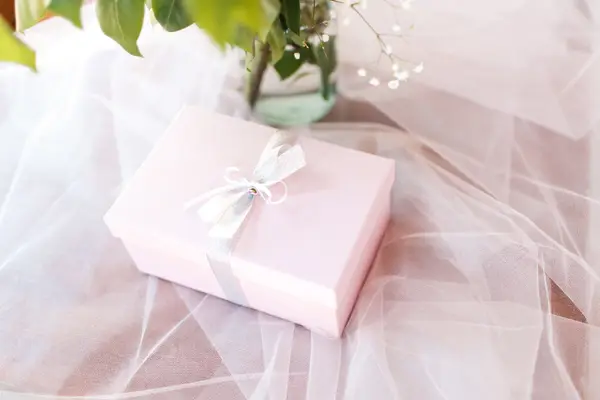 4. "I swear that it often seems being a maid of honor can be the kiss of death for a friendship, although perhaps sometimes there are other underlying factors. At the time I had a 1-year-old and 4-year-old, worked full time and had just bought my first house. But I was happy to help my friend with planning her wedding until this happened…"
My husband couldn't come to her wedding, but some of my friends' significant others were. It seems like she doesn't really care about him (literally she told me how he failed to meet her demanding criteria).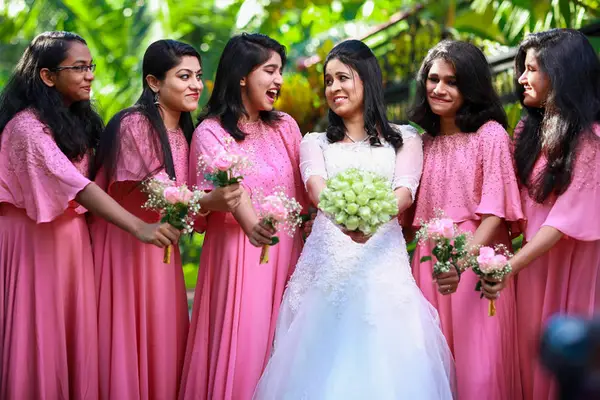 5. "I was thrown out of a wedding because I have a chronic illness and had suffered mini-strokes in the weeks leading up to the wedding. Due to this and other emergencies with my health I wasn't able to properly attend the wedding. My friend became frustrated and when she decided that the events of the week were not my priority. She claimed that my not speaking for days on end was her breaking point. I was very disappointed by this reaction."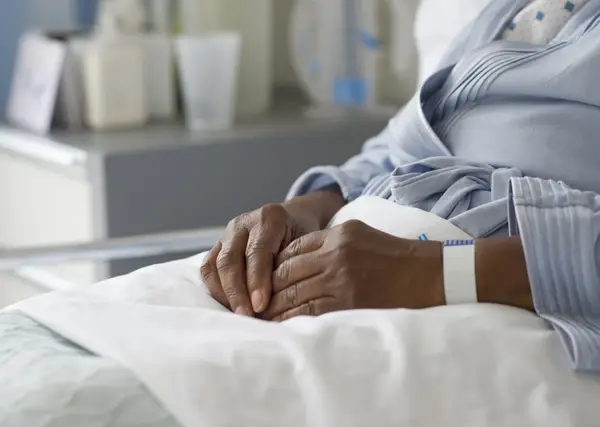 6. "The bride asked me to be a bridesmaid, and I told her I was self-conscious because my arms are bigger. She said not to worry, that she wanted us all to pick our own dresses and assured me that nothing would be too short for me. I felt so relieved when she said this because this was the one thing about being in the wedding that could have made me uncomfortable. On the day of the wedding, we were told that only sleeveless dresses were provided because she wanted all of her bridesmaids to look as similar. Which made me unhappy. There were other problems with how things went on the big day, but this one stayed with me the most."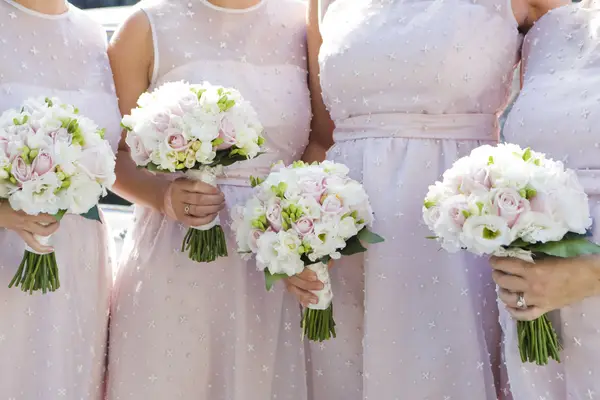 7. "A friend of mine was just disinvited from her best friend's wedding because the bride felt my friend couldn't afford to pay for all these things that are so essential to a wedding.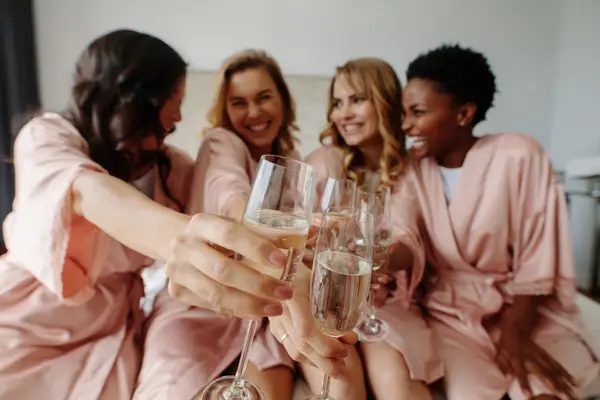 8. "My now ex-best friend got engaged, and I was the MOH. She told me I had my pick of any dress in the shop as long as it was the color gray. I showed her probably 10-15 dresses that I liked; she said no to all of them. Then she picked out a dress herself. On the day of the wedding there was a huge festival happening in town; my friend hadn't made any arrangements for parking or anything so just did it for her and her ex-husband."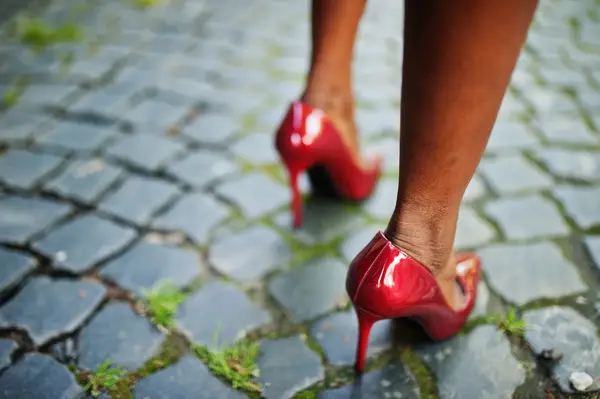 9. "I was recently kicked out of a wedding for having an angry face during the bachelorette party. My nephew is sick with cancer, my grandfather was dying, and I've been working as a nurse through the COVID pandemic. The bride kicked me out of the wedding party right after and then tried to tell me I could still come to the wedding."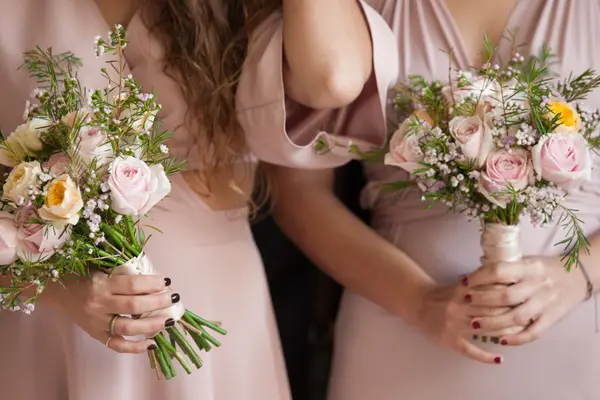 10. "I was asked to be a bridesmaid in my sister-in-law's wedding. Mind you, I was asked only as an alternate. Someone else couldn't make it; I was asked months after everyone else. A week before the wedding, my SIL texts my husband that he 'can do better' and that he's too good for me."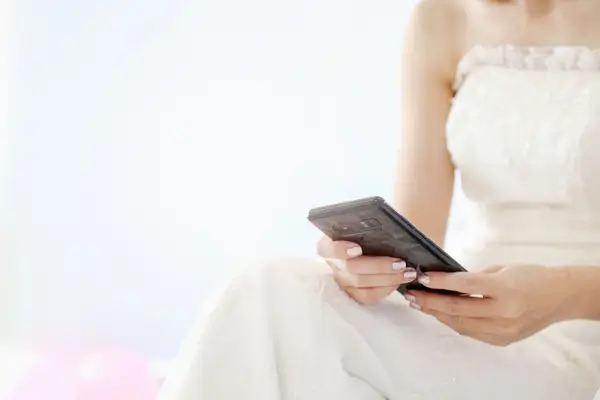 11. "I was in the wedding of the dueling pyramid schemes. The bride insisted that everyone needed to buy from her, since she was selling a makeup multilevel marketing company. She wanted everyone in the bridal party to wear makeup made by her brand. I ended up shelling out an extra $90 for a whole bunch of makeup I didn't even want!"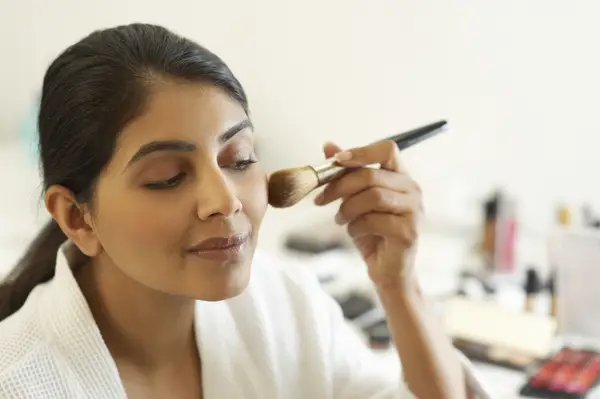 12. "I found out I was pregnant and my husband and I were asked to be a groomsman and bridesmaid in a wedding. The dress could have easily accommodated my belly, but we were removed from the wedding party because others believed it wasn't appropriate for us to take part (even though we were married)."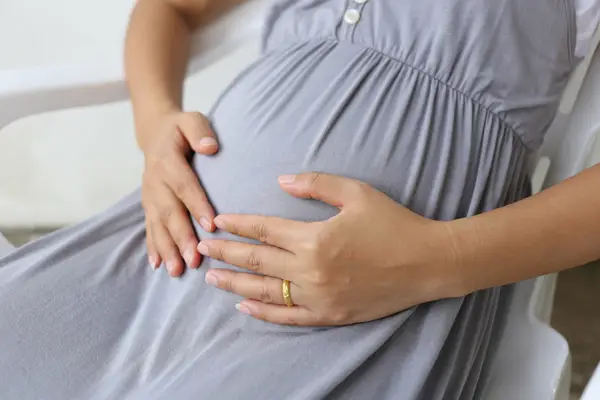 13. As the maid of honor for a wedding I was really looking forward to this event – but there was one big hitch. The bride-to-be had asked me to get a spray tan for the occasion. Now I'm normally quite pale and my hair is red and my veins literally show through the skin so thin it's transparent. We ended up going with the most natural-looking spray tan which they assured me would end up looking completely natural by the time it finished developing over the next couple of hours after my session (immediately before the wedding).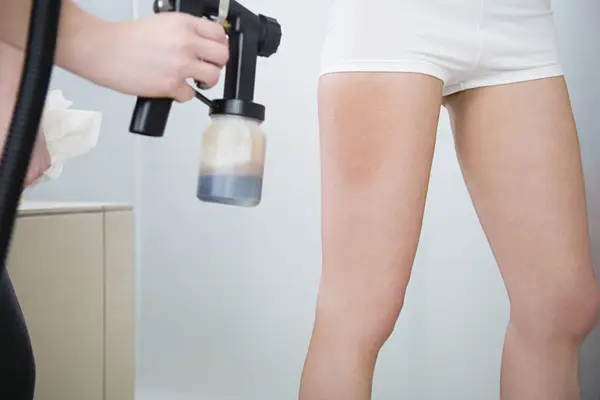 14. "I was a bridesmaid at my sister's wedding. The bride was too busy to care and it got way too crazy that I had to move out of the house and stay at my boyfriend's just so I didn't have to see her. we were supposed to pick out our own dress because we weren't sisters-in-law…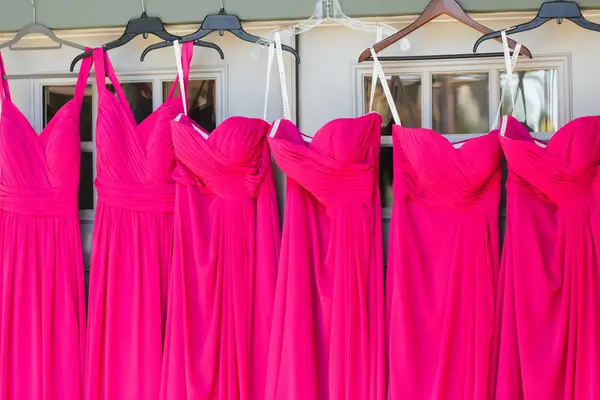 15. "I was 14 when I was asked to step in as a bridesmaid for my brother's wedding day. The bridesmaid had clearly drank too much and met with an accident along the way. So it was only natural that someone else had to step up to fill her shoes. We were getting ready in my sister-in-law's room when the bridesmaid came in angrily demanding to know what I was doing in her dress."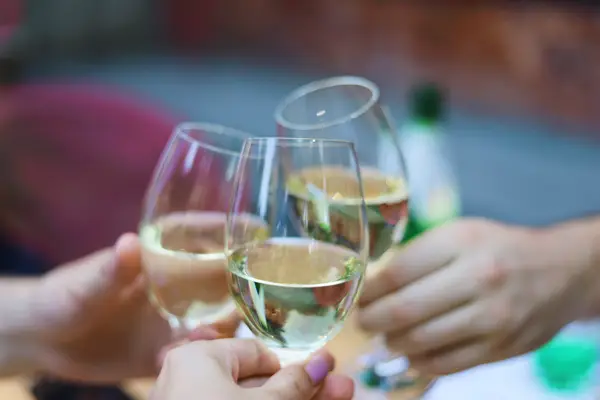 16. "I was the MOH (maid of honor) at my best friend's DIY wedding. Her bridesmaids were MIA for 98% of the event and I helped her out whenever I could with everything that she needed done to make this special moment possible. But after a year, my friend said that I was not very helpful during her wedding, and it made her sad."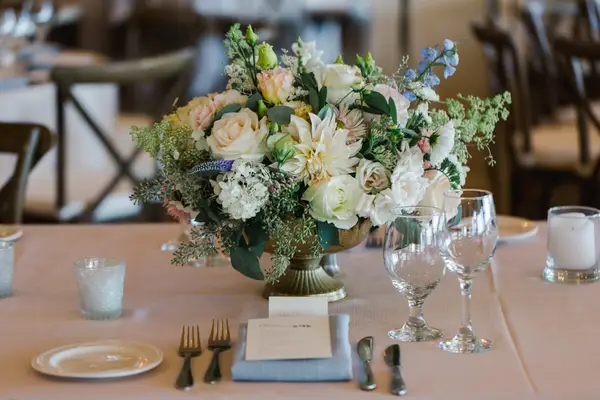 17. "I wore a strapless dress once. It was a small gathering, but I didn't realize my bra showed slightly above the neckline so the mother of the bride ran her hand inside my dress and lifted my top up to fix it—in front of all my friends. So wrong on so many levels."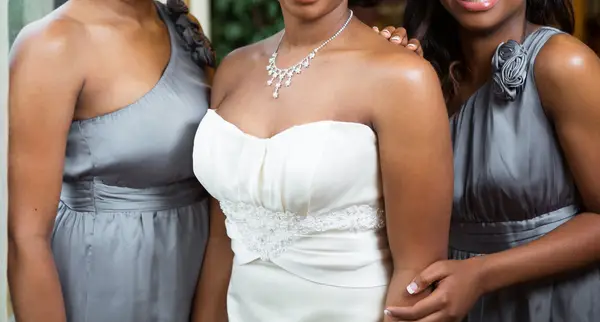 18. "I was asked to be a bridesmaid in my sister's best friend's wedding, but I felt as if the relationship between us didn't seem strong enough at the time. So I went dress shopping with them and was actively saving up for a bridesmaid's dress . Later on I found out that I wasn't even invited to the wedding! "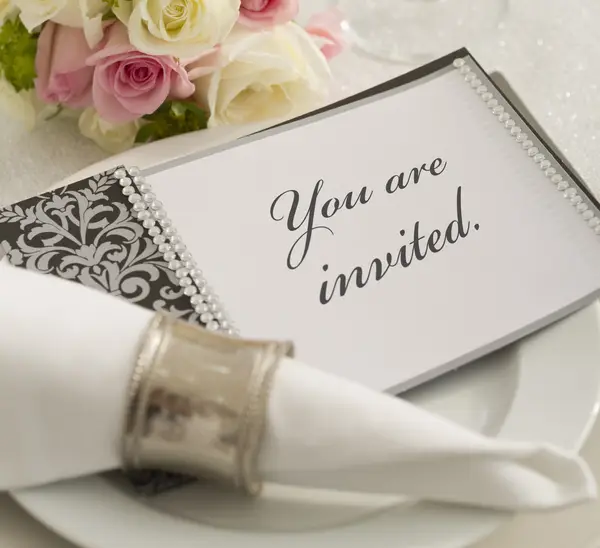 19. "I was a bridesmaid in my older cousin's wedding. After the final fitting, my relative came along with us. I should say that at this point I had lost over 30 pounds, and she became furious with me because she thought I wasn't as slender or 'curvy' as her.. The day before the wedding, she called again and said I was no longer allowed to be a bridesmaid because: 'You're just as skinny as I am now – what will people say if you go down the aisle first?'".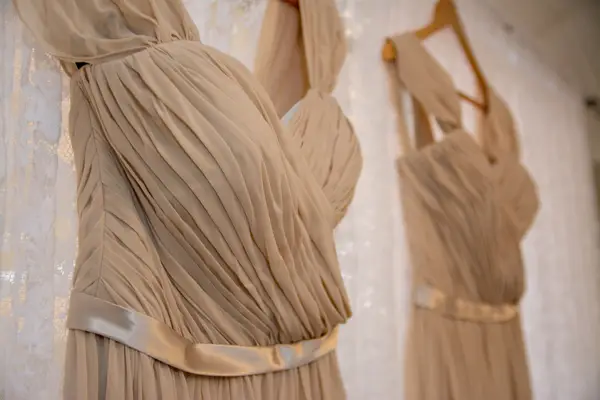 20. "My best friend got married when we were 20, and she asked me to be her maid of honor. I spent six months planning with her, going to bridal shops, tastings, the works. Fast-forward to three weeks before the wedding, we are supposed to go together for our final fitting at noon; and I text her at 10am saying I'm excited — nothing. She finally answers explaining that it's hard but doesn't want me to be maid of honor or even a bridesmaid because I haven't helped her enough.