Famous Celebrities Who Hid Their Health Problems From the World
Health Problems are often complicated and scary, so it makes sense that most people would want to deal with them privately. Celebrities, who are usually open about other aspects of their lives, may choose to keep health-related issues a secret.
Here we are going to tell you about the famous celebrities who hid their health problems from the world. Many of these entertainers continue working on upcoming projects, even though they are going through harrowing experiences. But celebrities like Michael J. Fox, Emilia Clarke, and Selena Gomez have been open up about their health battles to inspire and support others who are facing similar challenges.
Emilia Clarke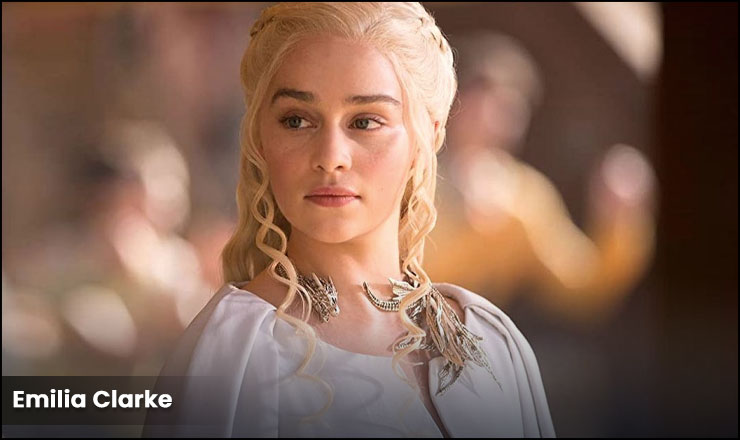 Emilia Clarke, the star of "Game of Thrones", suffered two brain aneurysms between 2011 and 2013. But she didn't share the difficult experience with fans until just last year. After her first aneurysm, she required immediate surgery to save her life. Emilia Clarke quickly went back to work but, in 2013, again she suffered another aneurysm. Emilia has undergone a number of terrifying treatments, but happily, she is doing better now.
Emilia's story is a reminder that we never know what someone is going through, even if they seem to have it all together. We should all be kinder and more understanding to one another, as we never know what hidden battles someone may be facing.
Chadwick Boseman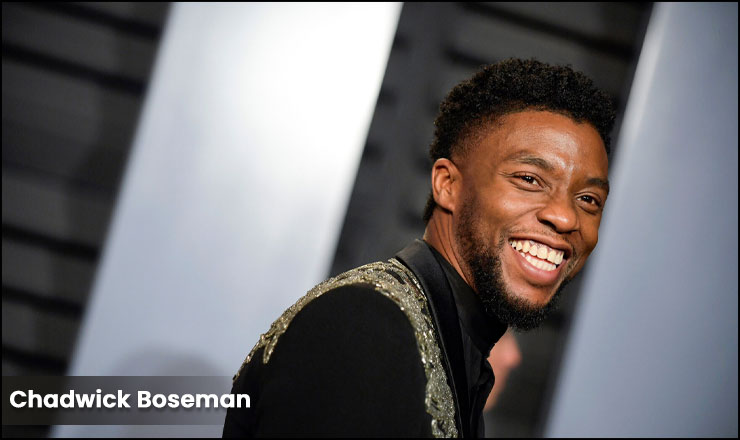 Chadwick Boseman was diagnosed with colon cancer in 2016 but kept it a secret from the public. He continued to work on many films, despite his severe battle with the disease. The disease went to stage IV and, eventually, Chadwick lost his battle with cancer. His fans only found out about his diagnosis after his death. Chadwick's determination and dedication to his craft are an inspiration to us all.
Selena Gomez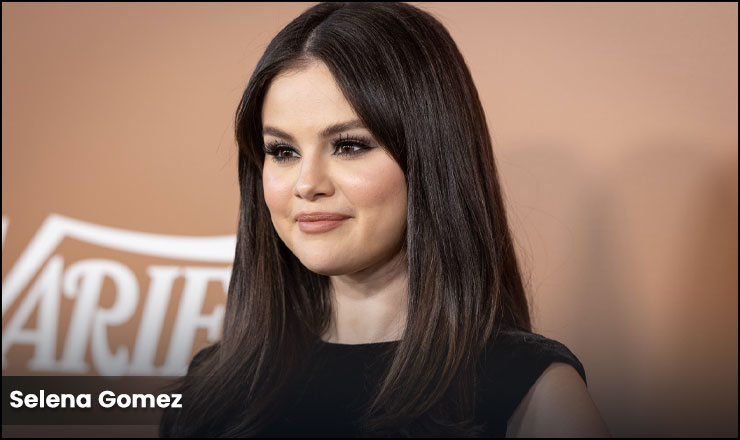 Selena Gomez revealed her lupus diagnosis back in 2015. But many fans were shocked to learn that she underwent a kidney transplant in 2017. Her friend Francia Raisa donated her a kidney, and Selena only revealed the procedure to the public months afterward. Selena's transplant was a life-or-death situation, and she is incredibly fortunate that her friend was able to help her out.
Alan Rickman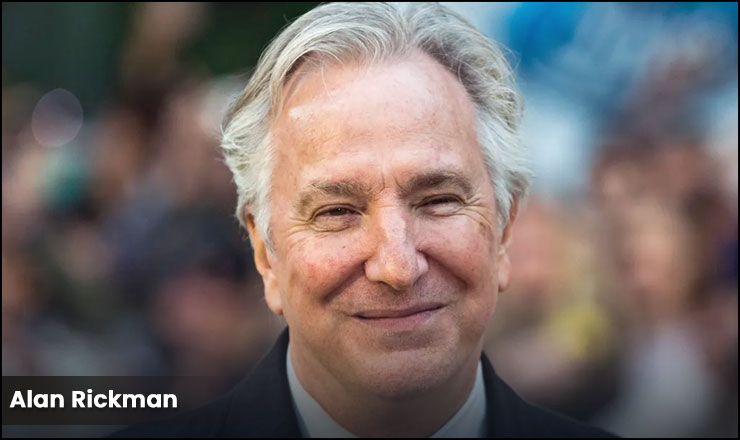 Alan Rickman, well-known for his role in the "Harry Potter" films, had been privately battling pancreatic cancer for some time before his passing in 2016. The late actor made several public appearances during his illness at charity events and social gatherings but kept the diagnosis largely to himself. Surrounded by loved ones, Rickman passed away peacefully at his home.
Cobie Smulders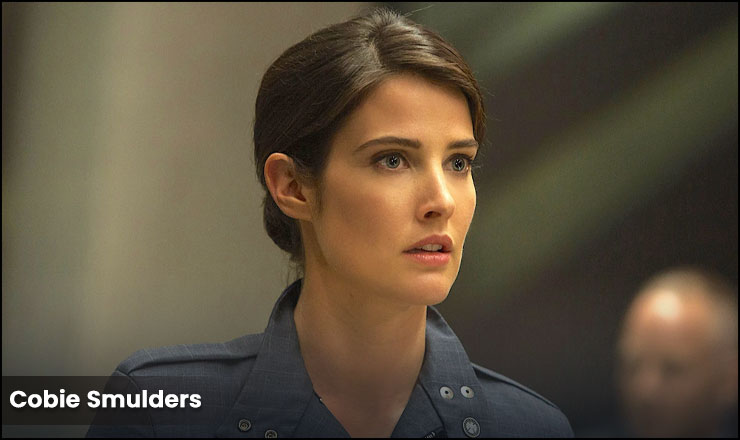 Early in Cobie Smulders's 20s, she received a diagnosis of ovarian cancer. She didn't share her battle until she had been cancer-free for five years. Throughout her fight, she experienced numerous surgeries while still continuing to work on "How I Met Your Mother."
"Now that I'm five years out, I'm trying to think of it as a positive thing and what can I learn from it," Cobie said to Women's Health in 2015. And I'll do it if I can raise greater awareness of it.
Christina Applegate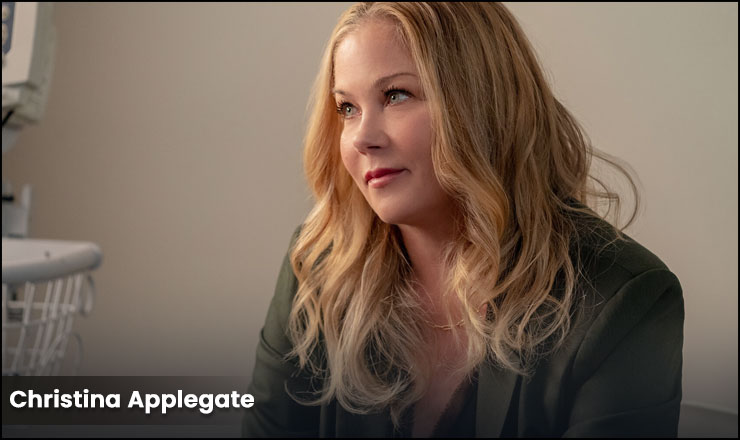 In 2008, Christina Applegate revealed to fans that she had been diagnosed with breast cancer and had experienced a double mastectomy. Christina did not tell many of her colleagues about her cancer diagnosis or surgery when returning to work on the set of "Samantha Who?"
In 2017, Christina also revealed that she had gotten her ovaries and fallopian tubes removed as a preventative measure against cancer.
David Bowie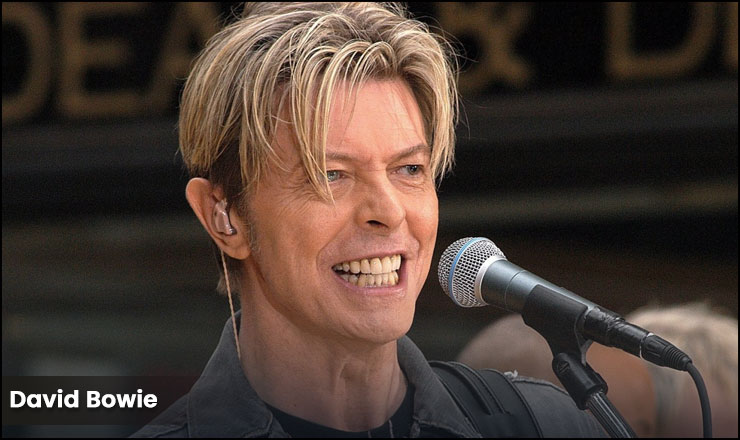 In 2014, Bowie was diagnosed with an illness that he battled for 18 months. He passed away two days after the release of his final album, which coincided with his 69th birthday.
Bowie's death came as a complete surprise to many, as only his closest friends and family were aware of how sick he had become. After his death, makeshift memorials were set up in New York City, London, and Berlin to honor his legacy.
Roseanne Barr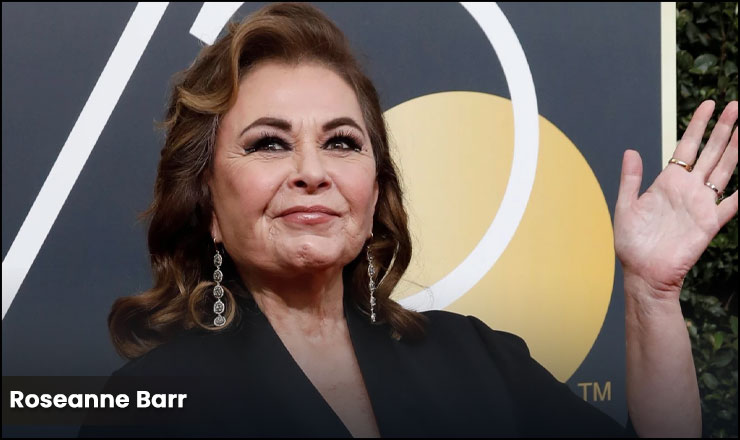 Roseanne Barr's rise to stardom began in 1988 with the premiere of her sitcom Roseanne. In 2012, Barr took a break from Hollywood to run for President of the US under the California-based Peace and Freedom Party. Barr disclosed some recent health difficulties during the screening of a documentary about her unsuccessful presidential campaign.
Barr suffers from both glaucoma and macular degeneration It effect her central and peripheral vision. Over time, both issues cause Barr to lose her sight completely. Even though she knows the inevitability of the situation, she doesn't let it control or define her. Instead, Barr is living life to the fullest and revisiting the sitcom that made her famous.
Conclusion
Celebrities who talk about their health issues are able to do a world of good for people who are suffering from similar health problems. In this blog post, we discussed the popular figures who hid their battles with health. But open up about them after diagnosis to spread awareness.